Airport Bowl at Brunel University
On Tuesday 30th September staff from Airport Bowl spent the day at Brunel University Students Union promoting our Student Thursday and Night Raiders offers. We invited students to try their luck at Bowling on the Wii, with the opportunity to win prizes including free games vouchers and USB sticks. The day was a great success with us reaching out to over a 1000 students on the day, with up to 100 people having a go on the Wii. We would like to thank everyone who took part, and look forward to seeing you in the centre soon.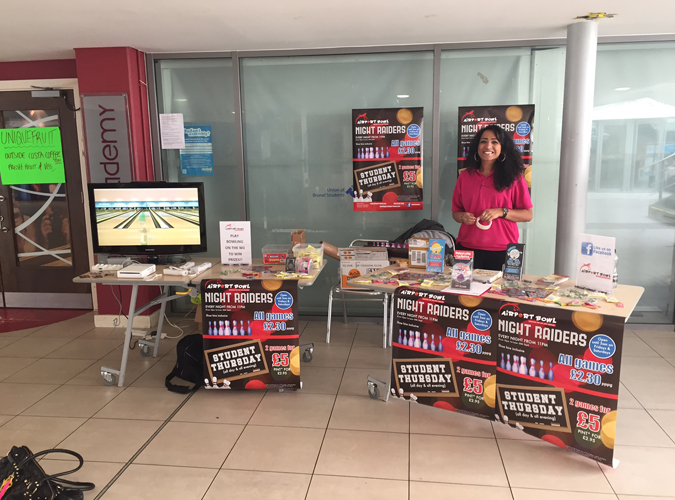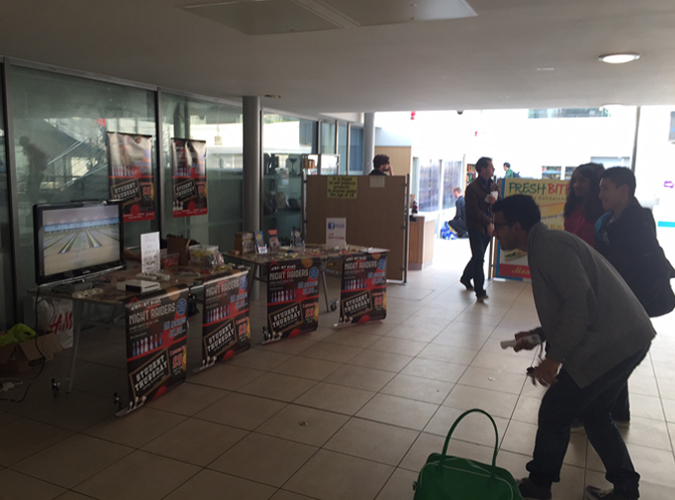 It's our 50th Birthday this year!
We want to celebrate by giving back and are looking for ideas from our customers as to how to celebrate our 50th Birthday. We want to run lots of special offers; maybe we will charge customers the same price as it was 50 years ago! We are also going to support a charity; Great Ormond Street and our 50th Birthday Celebrations are going to help us do this for this year. Get in touch with your ideas and watch this space for announcements!
In February 2012 we had new arcade machines! These range from brand new pool tables, to Sonic Basketball and Air Hockey, we now have Mad Wave Motion and some new driving and shooting games as well as some family favourites; Side Show, Portrait Studio, Candy Floss and many more!

Also in February 2012 we decorated our ever popular AGC Room – with its new coat of paint and some new AWP Machines inside it's looking fresh and bright!

Keep checking back for updates on the centres progress as we are updating several areas over the coming months!
Please send any ideas, suggestions and feedback through to s.davis@airport-bowl.com