---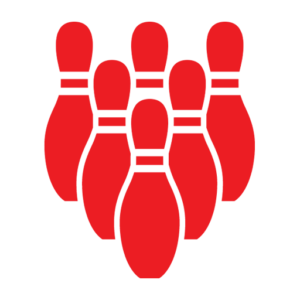 PLEASE NOTE THAT DUE TO THE CENTRE HOSTING THE 2017 YOUTH LONDON INTERNATIONAL BOWLING TOURNAMENT THIS WEEKEND THERE WILL BE RESTRICTIONS ON PUBLIC BOWLING AT CERTAIN TIMES OVER THE WEEKEND.
THERE IS NO DAWN RAIDERS THIS WEEKEND ON SATURDAY 29TH AND SUNDAY 30TH JULY.
PLEASE NOTE THERE WILL BE LIMITED LANES AVAILABLE TO THE GENERAL PUBLIC ON A FIRST COME, FIRST SERVED BASIS THIS SATURDAY 29TH JULY BETWEEN 10AM AND 8PM
PLEASE NOTE THERE IS NO PUBLIC BOWLING THIS SUNDAY 29TH JULY BETWEEN 8AM-12PM
We apologise for any inconvenience
We are a 36 Lane Bowling Centre with a Licensed Bar, Arcade Area, Pool Tables, Over 18 £500 Jackpot Room and a Barcelos Restaurant.
We cater for all ages and group sizes; from simply just bowling, team building events, corporate events, birthday parties, family fun and moonlight bowling!
We have great special offers which are constantly updated to keep things fresh, although our regular favourites for Night Raiders and Dawn Raiders are always available*.